Tiden går så fort, nå er det under en uke til den første valpen "forlater redet". Den siste uken har det vært full rulle her.
Vi har hatt besøk av flere valpekjøpere, familie og venner. Vi har hatt besøk av Jill, Åbyfjordens kennel som er oppdretter av Tuva og Saga og hennes mann Lasse. De hadde med seg sine fem hunder, så totalt var vi 18 hunder her i tre dager! Da var det liv!


Så valpene har fått god sosialisering når det gjelder å hilse på fremmede mennesker og fremmede hunder. De har også vært ute flere ganger pr dag i kortere perioder. Vi har hatt temperaturer fra minus 2 til pluss 5 her, så det er begrenset hvor lenge de kan være ute omgangen. Det virker ikke som om det kjølige været plager dem, de raser rundt i hagen, graver, spiser og snuser – og kommer inn mer eller mindre som små jordklumper….lykkelige og trøtte. De har blitt badet flere ganger, noe de tar med stoisk ro.
Jeg har, sammen med noen gode hundevenner gjennomført en enkel valpetest for å se om den kunne gi meg noen flere ledetråder i jobben med å fordele valpene til sine respektive nye hjem.
Testen viste vel egentlig det jeg trodde fra før – det er små forskjeller mellom de ulike valpene.
Nå er dog jobben gjort – valpene er fordelt til sine nye hjem, og jeg håper alle blir fornøyde med sine nye familiemedlemmer.
I går var valpene på sin første biltur. Jeg tok dem med på en ganske kort kjøretur inn til et skogområde. Der fikk de sitt første måte med furumoer…..De var utrolig nysgjerrige, og nølte ikke et sekund før de fulgte meg et stykke innover skogen. Jeg følte meg som en andemor med ungene i flokk rett bak meg!
I morgen skal vi gjenta både biltur og skogtur slik at de får litt erfaring med å kjøre bil. På fredag er det biltur til veterinæren for helsesjekk og chipmerking.
Here we have had busy days…time flies with visits from the new owners, family and friends. Even Jill from Aabyfjordens kennel has been here together with her husband and 5 dogs. Then we were 18 dogs here all together

The puppies have had good socialization with unfamiliar dogs and people…
They have also been out in the garden, in the beginning they were just outside the door, now they are all over the place….Then they come inside again, dirty and happy. They have had a bath several times already – with no fuzz!
I have now selected the puppies to their new families, and I hope that everyone is going to be happy with my choice.
Yesterday we vent for a drive in the car to go for a walk in the forrest! The walk was about 200 meters in total, but it was a lot to smell and see there.
On Friday we are going to the wet for checkup and Chip.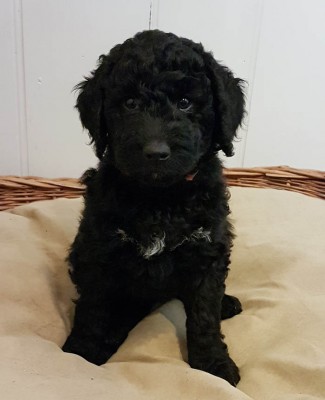 Cava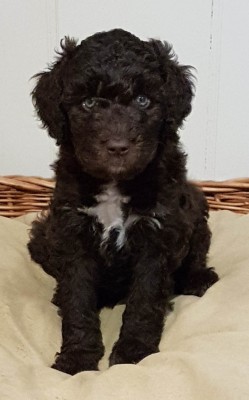 Chiba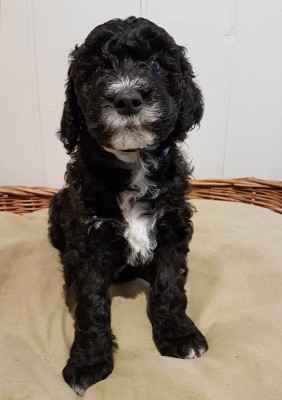 Cher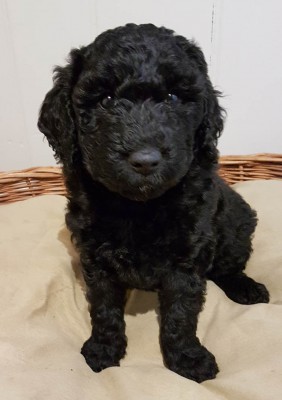 Cintra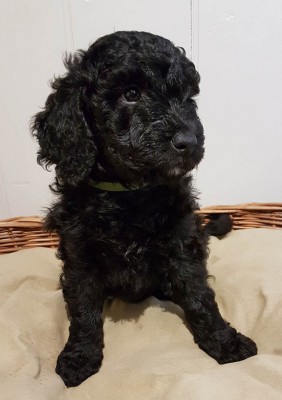 Cindy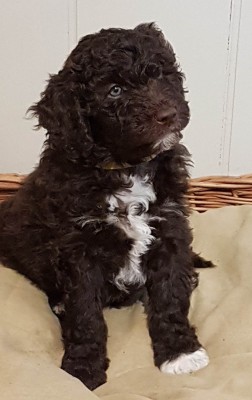 Coco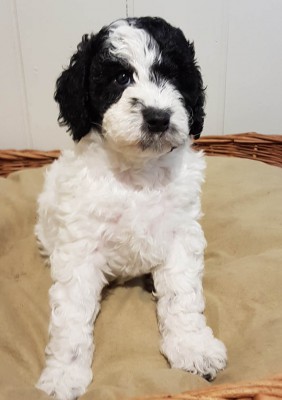 Coira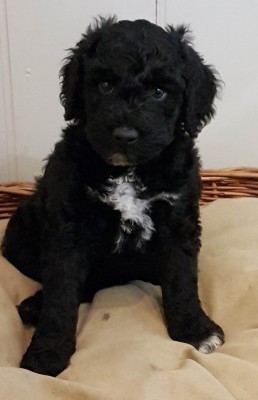 Cuba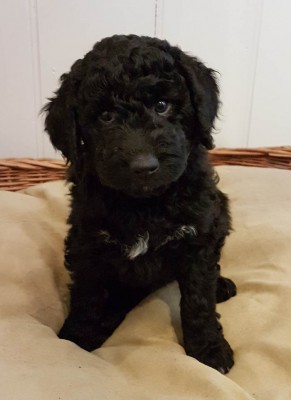 Chivas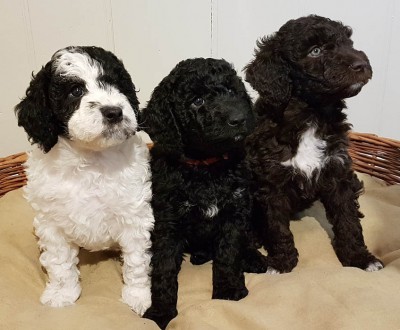 Coira, Cava and Chiba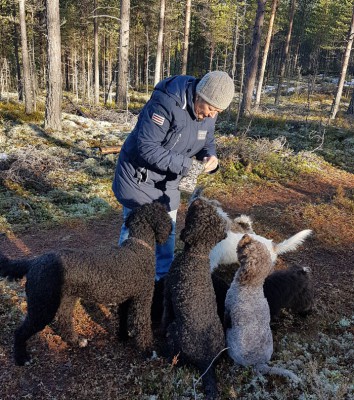 Jill, and a lot of dogs asking for a treat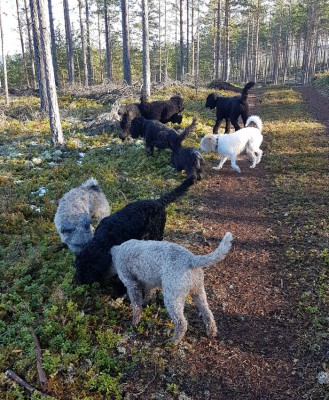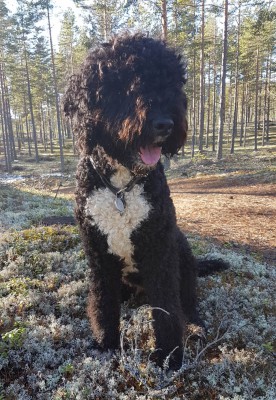 Evita, Sagas mother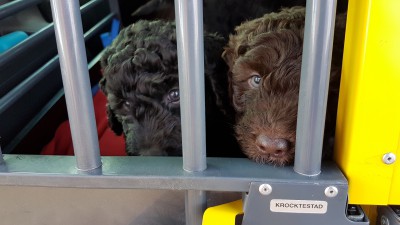 Litt uvant å sitte i bur! Not used to be inside a cage!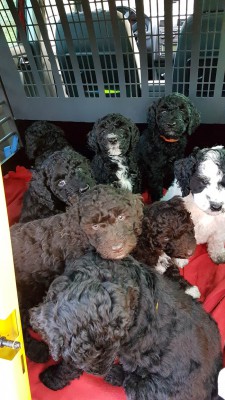 Tjoho, bilkjøring er gøy! Going for a drive is superfun!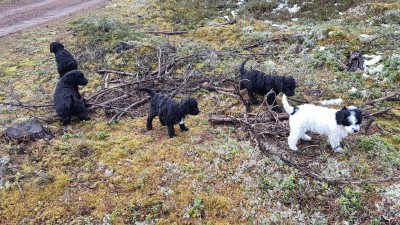 A lot to discover in the forrest……